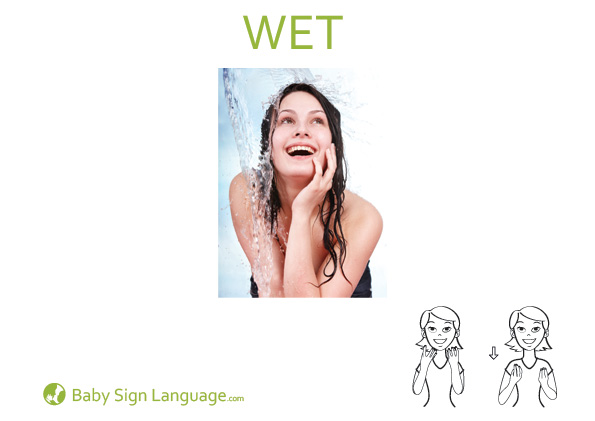 Usage
: Wet is most often used in context of a wet diaper. When you know your baby has a wet diaper, make the wet sign, and again as you take off the wet diaper and change it.
For a quick tutorial on how to do the
wet
baby sign, take a look at the
wet baby sign language video
or illustrations, click
here
.