Water
Video: Water in Baby Sign Language
Signing: To sign water, take your strong hand, extending and separating the three middle fingers (the ASL sign for W). Tap your index finger on your chin.
To remember the sign, it is the ASL sign for W, going near your mouth. W near your mouth is water.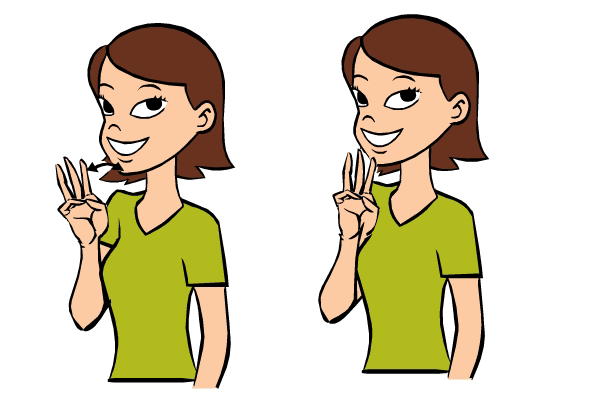 Figure: Water in Baby Sign Language
Usage: Once your baby is drinking fluids other than milk, start to teach signs associated with different liquids, so that she can indicate preferences when she is feeling fussy.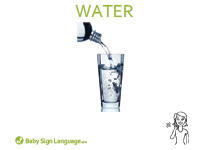 Flash Card: Click the link to view the Water Baby Sign Language Flash Card. The flash cards are printable and available in both U.S. Letter and A4 sizes.
Related Signs: