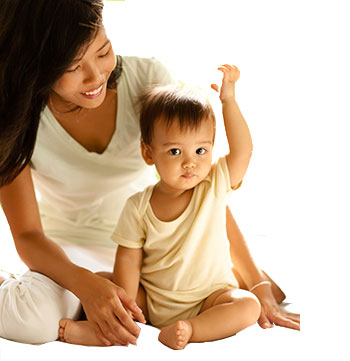 Start Communicating With Your Baby
Signing at Six Months
Baby Sign Language is a way to communicate with a baby as young as six months old. Using hand gestures a baby can communicate, often more than a year before they can speak.
Share Their World
Baby Sign Language gives you a glimpse into your baby's world. Share their joy as they figure things out. Witness their creativity as they combine signs in new ways, for example signing green tree for broccoli.
Reduce Fussing
Imagine if your baby could tell you when she wanted milk, when she was too hot, or if she wanted to show you a flower you passed by. Signing babies can communicate their needs instead of getting frustrated. Less fussiness and more fun!
Watch Signing in Action
Developmental Benefits
Language Development
Babies who sign develop larger speaking vocabularies faster than their peers. Signing helps babies with language acquisition and acts as a bridge to full speech. So baby signers speak sooner, and learn faster.
Real American Sign Language
Your baby will be learning real American Sign Language (ASL), the third most commonly used language in the United States. Many Baby Signers continue on to become fluent in ASL taking classes at the high school and college level.
Stronger Parental Bond
Being able to share her world brings you both closer together. Research shows that parents and babies that sign together report feeling a closer bond.
Do Better in School
Studies show that the benefits of early baby sign language on language development persist even years after they stop signing. Elementary school children that signed as babies did better in school and scored an average 12 points higher on IQ tests. Read more benefits …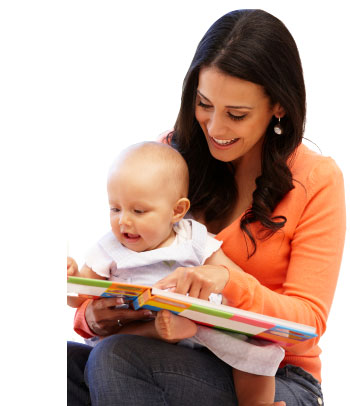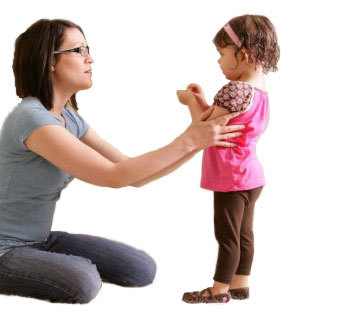 Get Started With Baby Sign Language
Basics of Teaching
Learn the four principals for teaching baby sign language. Make it fun. Provide lots of repetition. Encourage all progress. And keep adding new signs.
Train the Team
It takes a village! So recruit your family to provide baby lots of exposure to signing. You can use the Wall Chart to help babysitters and other caregivers learn the basics.
Learn Some Signs
Learn a few signs from the Dictionary and start using them in your daily routine. You only need a few signs to get started. Begin with our list of the Top Ten Signs.
Expand Your Vocabulary
Once the initial signs are mastered, you can expand their vocabulary. As your baby gets more advanced you can print out the Flash Cards and start to teach your child more advanced words or phrases.