Video: Drawer in Baby Sign Language
Signing: Drawer is a natural sign, and looks like you are opening a drawer. Start with your two hands in front of your body with fist closed, then pull your hands back toward your body.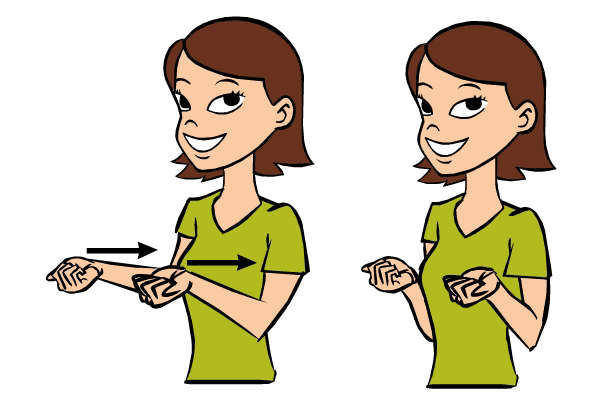 Figure: Drawer in Baby Sign Language
Usage: As your child gains confidence in the basics of baby sign language, signs for everyday household items such as a drawer are a good way to feed their appetite for new signs.  Drawer is also a good sign for advanced signers, because you can talk about it being open or closed, or whether an object is in or out of the drawer.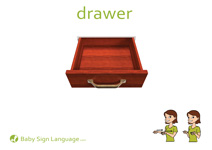 Flash Card: Click the link to view the Drawer Baby Sign Language Flash Card. The flash cards are printable and available in both U.S. Letter and A4 sizes.