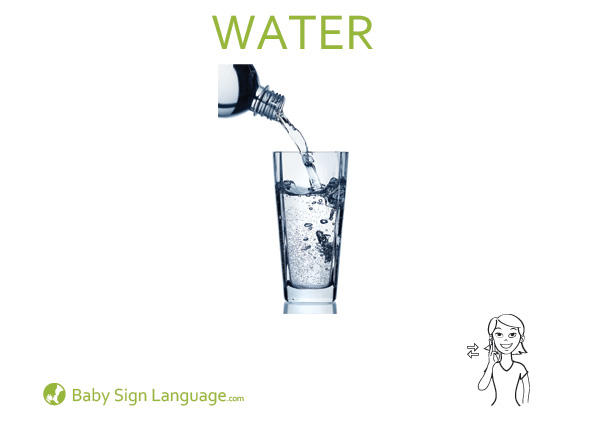 Usage
: It is usually easier to teach water using a sippy cup full of actual water than to use the flash card. Once you have taught the sign in life, teach your baby the sign card as well. It is a great educational opportunity to help your baby learn that an object can be represented by an image.
For a quick tutorial on how to do the
water
baby sign, take a look at the
water baby sign language video
or illustrations, click
here
.