The Rhyme with Pippa Kit, bundles together everything you need to get started with signing and incorporating rhymes, rhythm and visual memorization in one box, at a steep discount. The kit includes: (1) Baby Sign Language Guide Book; (2) Baby Sign Language Dictionary: (3) Baby Sign Language Flash Cards; and (4) Baby Sign Language Wall Chart (5) Rhymes for You With Pippa & Boo Board Signing Book (6) Extra soft Swedish-made Pippa lovey.
Baby Sign Language Flash Cards
Flash Cards
The flash cards allow you to greatly expand your signing vocabulary, including people, animal names, foods, and everyday objects.The face of the flash cards shows the word and image for the child. The back of the flash cards show how the sign is performed, a handy reminder for the adult.
The Flash Card Set includes 52 cards (4 x 6 inches): airplane, apple, baby, ball, banana, bear, bird, boat, book, bread, buy, bunny, butterfly, car, cat, cereal, cheese, chicken, clothes, cow, diaper, dog, duck, egg, elephant, fan, fish, flower, frog, giraffe, grapes, hat, horse, keys, kite, lion, monkey, mouse, orange, pig, potty, sheep, shoes, slide, snake, swing, tiger, toothbrush, train, tree, turtle, & water.
The cards are contained in a hardcover case for easy storage.
(Regularly $24.95)
Baby Sign Language Guide Book
Guide Book
The baby sign Language Book covers the essentials of teaching your baby to communicate via sign language. Highlights includes:
Quick Start Guide – learn the first 10 signs and the basic principles required to start teaching your baby to sign (Chapter 1).
Advanced Teaching Methods – use teaching aids like books, flash cards, and toys to keep lessons interesting and challenging (Chapter 5).
Phrases – teach your baby to combine signs and communicate more complex thoughts (Chapter 6).
Taming the Terrible Twos – reduce frustration and tantrums by enabling your toddler to communicate (Chapter 7).
Transitioning to Speech – use sign language to expedite and improve speech development (Chapter 8).
(Regularly $19.95)
Baby Sign Language Dictionary
Signing Dictionary
The Baby Sign Language Dictionary includes more than 600 hand-drawn signs. The dictionary enables parents and children to vastly expand their vocabularies well beyond the basic beginner signs. This handy reference is the perfect companion to the Baby Sign Language Teaching Guide.
Each sign is illustrated with two or more diagrams depicting the starting position, ending position, and intermediate motion for each sign, making learning the signs easy.
The Baby Sign Language Dictionary includes :
Words (500+) – learn signs for nearly every topic of interest.
Letters – sign the alphabet and teach basic spelling.
Numbers (0-10) – introduce counting and basic mathematics.
All signs reflect proper ASL (American Sign Language), making this dictionary a great tool for children who continue signing after their toddler years.
(Regularly $19.95)
Baby Sign Language Wall Chart
Wall Chart
The Baby Sign Language wall chart shows 17 beginner signs. Place the wall-chart on the side of a fridge or in the nursery to give caregivers, older siblings, and spouses an easy way to learn the basic signs
The signs listed include: mommy, daddy, cat, grandmother, grandfather, dog, cat, more, all done, water, milk, diaper, bath, bed, car, ball, and book.
Each sign is illustrated with two diagrams show the starting and finishing position for each sign, and the intermediate motion. All signs use American Sign Language.
The chart is printed on thick glossy paper and measures 24 inches x 36 inches (unfolded).
(Regularly $9.95)
Rhymes For You With Pippa & Boo
Rhymes For You With Pippa & Boo & Lovey Doll
Using rhymes in combination with the visual feedback of illustrations and the reinforcement of gestural speech through signing is a great way to boost communication skills and language awareness. It allows babies to learn to distinguish sounds that form words and enhances the way a child develops phonetic skills.
All the rhymes in this book were authored by Elvira Ashby I well-known Swedish speech pathologist. Your baby will have the opportunity to learn vocabulary relevant to everyday situations such as bath time getting ready for bed, diaper change and playtime
The book is made of high quality cardboard and it is the perfect size for a baby.
In addition this set includes a Pippa plush doll made in Sweden. This portable and washable doll features a tag where you can write your contact information to help Pippa find her way back home
(Regularly $24.95)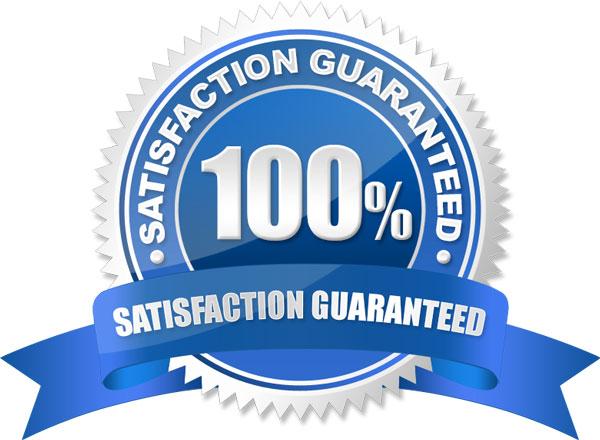 100% Money Back Guarantee
We make it easy. Your baby signs to your satisfaction, or your money back. It's that simple.
Just send back your kit, and you get a complete refund.
No questions. No time limits. No regrets.