The Basic Baby Sign Language Kit, has the essentials that you need to start signing. The kit includes: (1) Baby Sign Language Flash Cards; and (2) Baby Sign Language Guide Book.
Baby Sign Language Flash Cards
Flash Cards
The flash cards allow you to greatly expand your signing vocabulary, including people, animal names, foods, and everyday objects.The face of the flash cards shows the word and image for the child. The back of the flash cards show how the sign is performed, a handy reminder for the adult.
The Flash Card Set includes 52 cards (4 x 6 inches): airplane, apple, baby, ball, banana, bear, bird, boat, book, bread, buy, bunny, butterfly, car, cat, cereal, cheese, chicken, clothes, cow, diaper, dog, duck, egg, elephant, fan, fish, flower, frog, giraffe, grapes, hat, horse, keys, kite, lion, monkey, mouse, orange, pig, potty, sheep, shoes, slide, snake, swing, tiger, toothbrush, train, tree, turtle, & water.
The cards are contained in a hardcover case for easy storage.
(Regularly $24.95)
Baby Sign Language Guide Book
Guide Book
The baby sign Language Book covers the essentials of teaching your baby to communicate via sign language. Highlights includes:
Quick Start Guide – learn the first 10 signs and the basic principles required to start teaching your baby to sign (Chapter 1).
Advanced Teaching Methods – use teaching aids like books, flash cards, and toys to keep lessons interesting and challenging (Chapter 5).
Phrases – teach your baby to combine signs and communicate more complex thoughts (Chapter 6).
Taming the Terrible Twos – reduce frustration and tantrums by enabling your toddler to communicate (Chapter 7).
Transitioning to Speech – use sign language to expedite and improve speech development (Chapter 8).
(Regularly $19.95)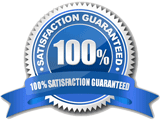 100% Money Back Guarantee
We want to make this decision easy and signing risk free. Your baby signs to your complete satisfaction, or your money back. If you are unhappy, just send back you kit and we give you a complete refund. It's that simple.
No questions. No time limits. No regrets.