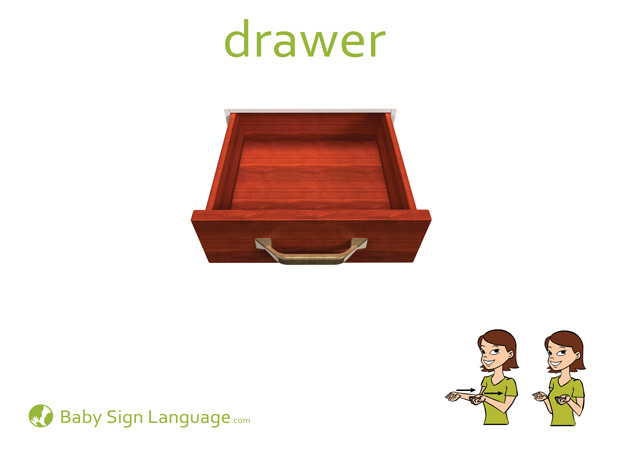 Usage: Use the drawer flash card in conjunction with some of the other furniture flash cards to teach baby these words.
As an extension activity as your child gets more confident, you can talk about putting things in or out. And you can talk about making the drawer open or closed.
To learn how and when to teach the sign, take a look at the drawer page for a video, diagram, and tutorial.