Video: Up in Baby Sign Language
Signing: The sign for up is made by taking your index finger and aiming it skyward. Raise and lower your arm so it is like you are pointing up at the sky.
We don't think anyone want's a mnemonic to remember this one!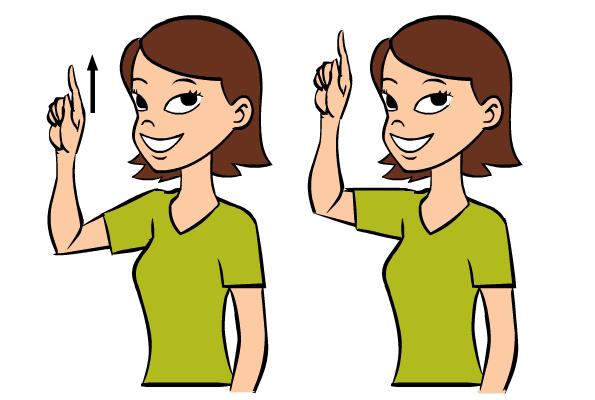 Figure: Up in Baby Sign Language
Usage: Teach up by pointing at things that are above your baby's field of vision. It is often useful to teach down at the same time, because the two signs are complimentary.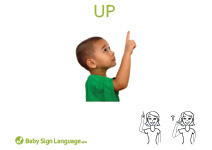 Flash Card: Click the link to view the Up Baby Sign Language Flash Card. The flash cards are printable and available in both U.S. Letter and A4 sizes.
Related Signs: