Video: Telephone in Baby Sign Language
Signing: The sign for telephone looks like you are talking on an imaginary telephone. The telephone sign is made by extending your thumb and pinkie, holding them to your ear and mouth respectively.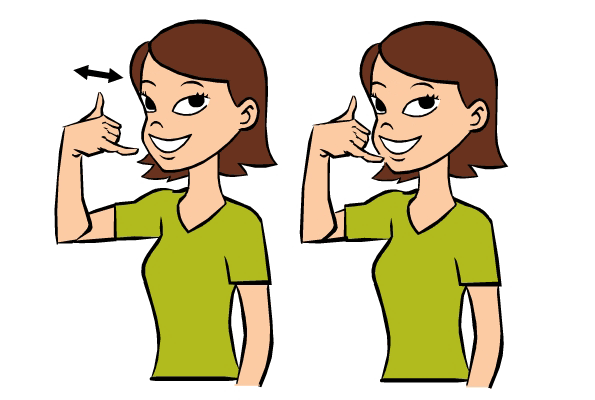 Figure: Telephone in Baby Sign Language
Usage: Guard your cellphone, because babies love to imitate and if you speak on your phone, your baby will want to as well. Make a game out of it by asking your baby to make the sign for telephone.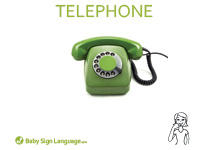 Flash Card: Click the link to view the Telephone Baby Sign Language Flash Card. The flash cards are printable and available in both U.S. Letter and A4 sizes.
Related Signs: