Video: Tomato in Baby Sign Language
Signing:
With your non-dominant hand make the sign for red and proceed to mimic a knife slicing that comes from your chin down to the "red" tomato.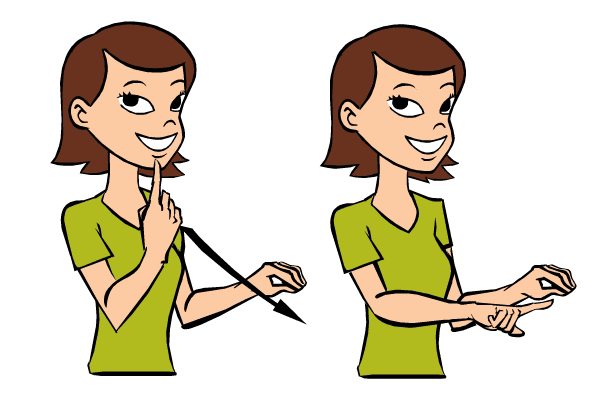 Figure: Tomato in Baby Sign Language
Usage: We use tomato contextually when learning about new foods and flavors. This can take place at home, at a restaurant or perhaps in the garden if you decide to grow tomatoes in the summer.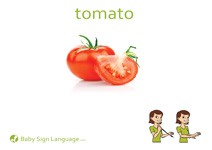 Flash Card: Click the link to view the Tomato Baby Sign Language Flash Card. The flash cards are printable and available in both U.S. Letter and A4 sizes.