Video: Thin in Baby Sign Language
Signing: Non dominant hand creates a flat surface with palm looking upward. Dominant hand travels from the wrist to the tip of non-dominant hand with index and thumb almost meeting together indicating that something is "thin". Also shrug  your shoulders forward to emphasize the idea.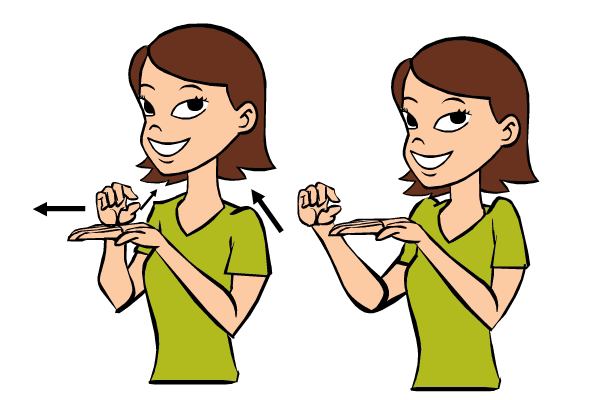 Figure: Thin in Baby Sign Language
Usage: We use thin to equip our babies to better describe objects and people.