Video: Supermarket in Baby Sign Language
Signing: To sign supermarket we first sign eat by placing our dominant hand in front of our mouth and quickly pulling away. The next motion consists of the sign for shop or store. Both hands parallel to your neck with fingers together moving back and forth.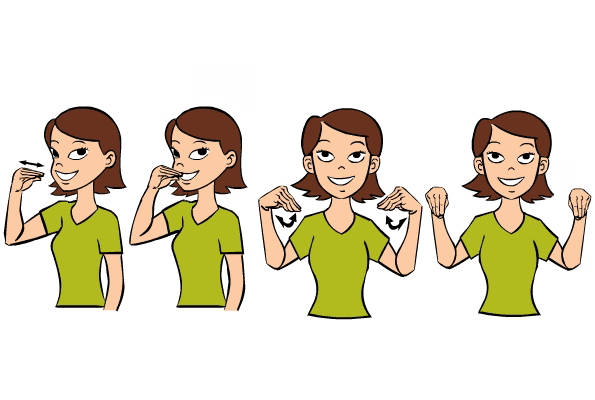 Figure: Supermarket in Baby Sign Language
Usage: We use this sign contextually when we take our babies with us to run errands. This is a really fun sign. We can do it prior to leaving the house to create expectation and upon arrival to the supermarket or grocery store .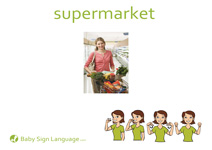 Flash Card: Click the link to view the Supermarket Baby Sign Language Flash Card. The flash cards are printable and available in both U.S. Letter and A4 sizes.