Video: Store in Baby Sign Language
Signing: The store sign is made by taking both your hands and touching your fingers to your thumbs. Then holding your hands just above shoulder level shake your hands back and fourth – twisting at the wrist.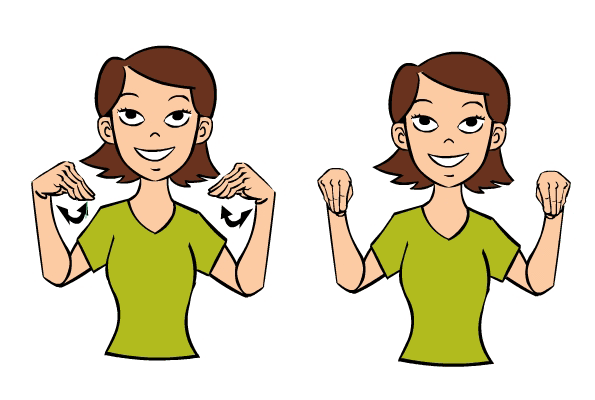 Figure: Store in Baby Sign Language
Usage: Make the store sign before you go to the grocery store or on any other errands.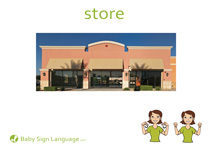 Flash Card: Click the link to view the Store Baby Sign Language Flash Card. The flash cards are printable and available in both U.S. Letter and A4 sizes.