Video: Stars in Baby Sign Language
Signing: To sign stars, extend your two index fingers and hold them together up above your head. Raise and lower your two fingers alternatively.
The signs looks like you are pointing out lots of different stars in the sky.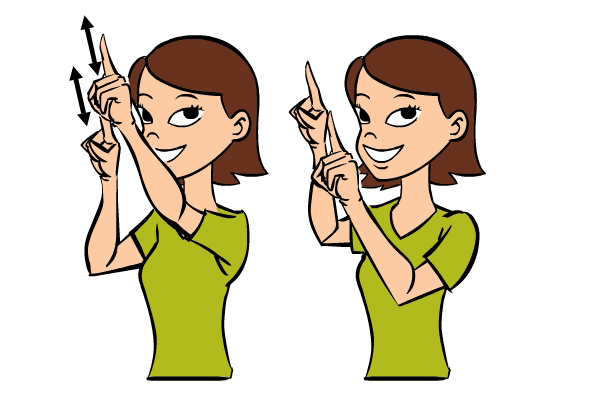 Figure: Stars in Baby Sign Language
Usage: Bundle up your baby and take her outside for some stargazing.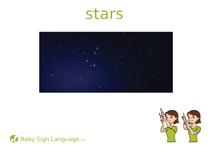 Flash Card: Click the link to view the Stars Baby Sign Language Flash Card. The flash cards are printable and available in both U.S. Letter and A4 sizes.
Related Signs: