Video: Spider in Baby Sign Language
Signing: The sign for Spider is a natural sign, resembling a spider crawling around. You take by crossing your hands at the wrist. Wiggle your fingers around, as if the legs of a spider, and at the same time move your hands to make the spider move forward.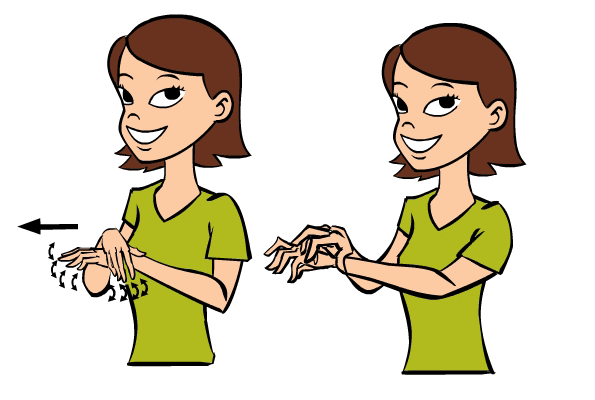 Figure: Spider in Baby Sign Language
Usage: Spider is a useful sign for intermediate signer. Start by teaching babies the general sign (bug), then move on to the more specific signs like spider, bee, and ant. Moving from general to specific as baby gets more advanced with her signing and starts to be able to distinguish the difference between different types of bugs helps baby develop her vocabulary and keeps signing challenging.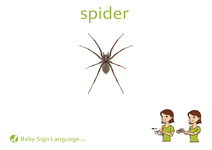 Flash Card: Click the link to view the Spider Baby Sign Language Flash Card. The flash cards are printable and available in both U.S. Letter and A4 sizes.
Related Signs: