Video: Sofa in Baby Sign Language
Signing: The sign for sofa is made by pointing the index and middle of your non-dominant hand and placing your index and middle on top as if your non-dominant hand is a chair. Complete the sign by pulling your dominant hand away from the body showing a "long" chair.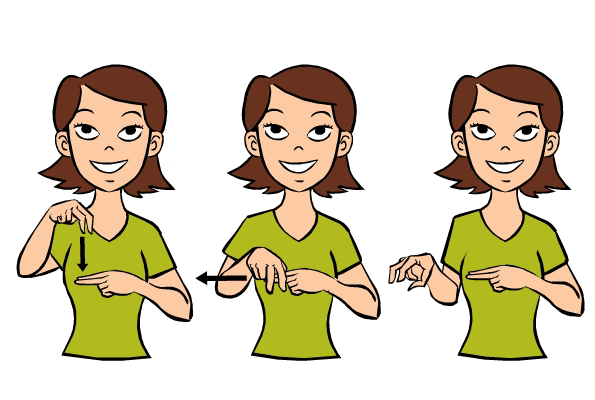 Figure: Sofa in Baby Sign Language
Usage: This is a very easy sign to teach at home during family time or when watching television .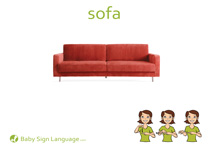 Flash Card: Click the link to view the Sofa Baby Sign Language Flash Card. The flash cards are printable and available in both U.S. Letter and A4 sizes.