Video: Soap in Baby Sign Language
Signing: Soap is signed by taking your weak hand and placing it flat and palm up. Then, place your strong hand a few inches above and flick your fingers down so they touch the palm of your weak hand. The motion looks like you are building up a lather.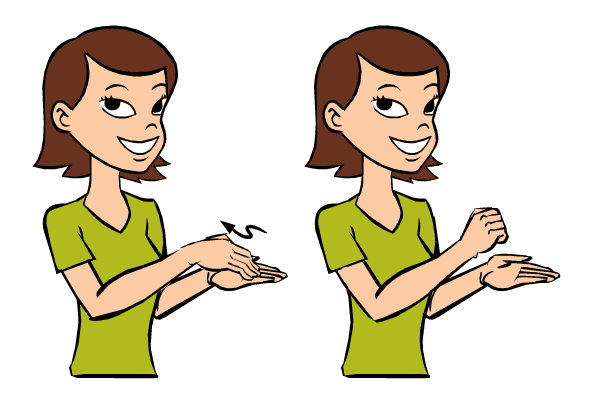 Figure: Soap in Baby Sign Language
Usage: Soap is a good intermediate sign that can be taught for use in the bath, or when toddlers are learning to wash their hands. Learning a sign like soap, can help make these daily routines easier because you child can work with you in getting the task done (lathering up with soap), instead of feeling helpless.
Flash Card: Click the link to view the Soap Baby Sign Language Flash Card. The flash cards are printable and available in both U.S. Letter and A4 sizes.
Related Signs: