Video: Snow in Baby Sign Language
Signing: To sign snow, your fingers flutter down as if they were snow flakes drifting down from the sky. Take both of hands and extend and spread your fingers. Start high and bring the hands slowly down while fluttering your fingers up and down.
The sign for snow, is similar to the sign for rain, the only difference being the fluttering of the fingers.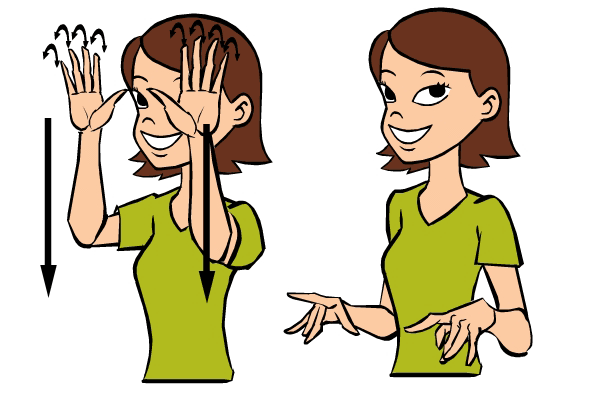 Figure: Snow in Baby Sign Language
Usage: Babies tend to be very curious about snow when they first see it. Take them to the window and show them what is going on outside and make the snow sign.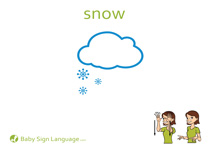 Flash Card: Click the link to view the Snow Baby Sign Language Flash Card. The flash cards are printable and available in both U.S. Letter and A4 sizes.
Related Signs: