Video: Snack in Baby Sign Language
Signing: Your non-dominant hand makes a "plate" by placing it in front of you with palm up flat. Your dominant hand picks up small bites to eat by using index and thumb on top of your non-dominant hand and bringing the fingers closed to your mouth as if in eating a small bite.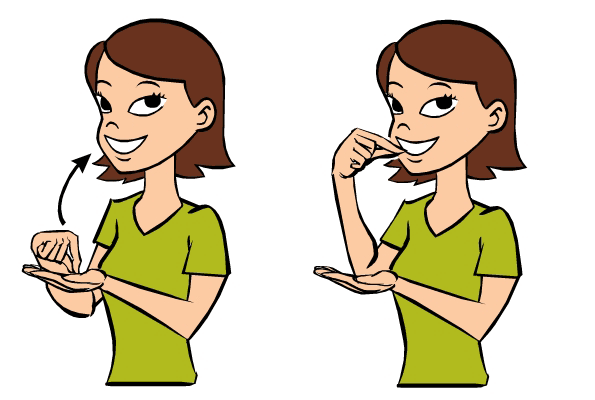 Figure: Snack in Baby Sign Language
Usage: Snack is a favorite sign for toddlers who need a meal between meals to remain calm and satisfied. Keep healthy snacks handy and let your baby know that food is available should he or she become hungry .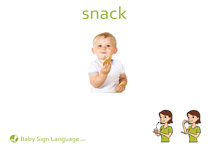 Flash Card: Click the link to view the Snack Baby Sign Language Flash Card. The flash cards are printable and available in both U.S. Letter and A4 sizes.