Video: Sleep in Baby Sign Language
Signing: To sign sleep, start with fingers extended and spread apart. Beginning with your hand over your face, move your fingers down to end with your hand below your chin and your fingers touching your thumb. As you make the sign, feel your face relax and your eyes get droopy to add to the sleepy effect.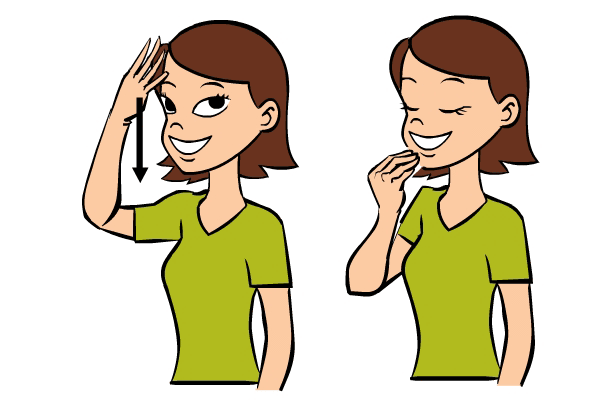 Figure: Sleep in Baby Sign Language
Usage: Use sleep to prepare baby for going to bed or to take a nap. When baby can sign sleep for herself it will help her tell you when she wants to be put down instead of being cranky.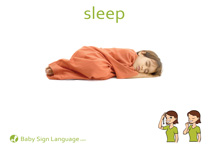 Flash Card: Click the link to view the Sleep Baby Sign Language Flash Card. The flash cards are printable and available in both U.S. Letter and A4 sizes.
Related Signs: