Video: Shirt in Baby Sign Language
Signing: Shirt is a really easy sign. It is just you pulling at your shirt. To sign shirt, pinch your shirt between your thumb and index finger tug at the shirt.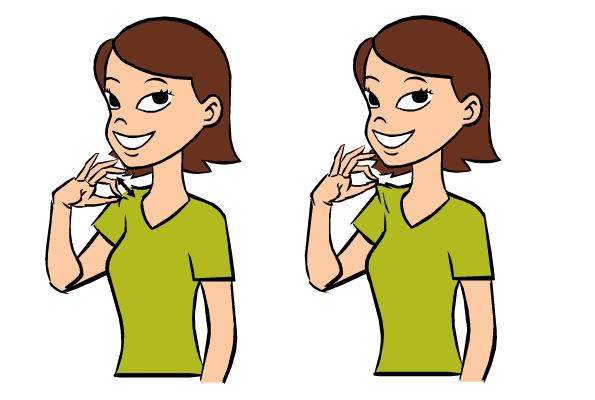 Figure: Shirt in Baby Sign Language
Usage: Do the shirt sign as you put on your baby's shirt. We make a game out of dressing and undressing by making the signs for each item as we put it on and take it off. Playing the game seems to decrease fussiness around changing clothes, perhaps because it helps give baby some way to have some say in what is happening.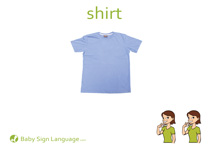 Flash Card: Click the link to view the Shirt Baby Sign Language Flash Card. The flash cards are printable and available in both U.S. Letter and A4 sizes.
Related Signs: