Video: Sad in Baby Sign Language
Signing: The sad sign looks like you are making tears fall down your face. Take both hands with fingers outstretched, and pull them from above your eyes down to about chest level. With emotional signs such as sad, you should make facial expressions that match the sign. Make a droopy face with downcast eyes while you make the sad sign.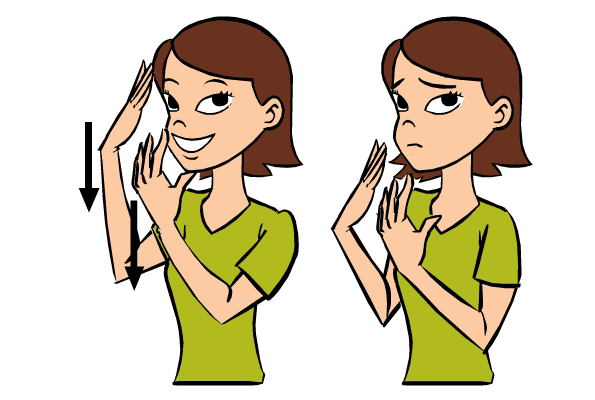 Figure: Sad in Baby Sign Language
Usage: Emotion signs like sad are a great way to help deal with fussiness. If your baby is sad and you can acknowledge that sadness, it often goes a good way toward helping your baby feel better.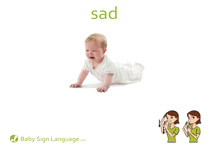 Flash Card: Click the link to view the Sad Baby Sign Language Flash Card. The flash cards are printable and available in both U.S. Letter and A4 sizes.
Related Signs: