Video: Quiet (abbreviated) in Baby Sign Language
Video: Quiet (full) in Baby Sign Language
Signing: To sign quiet, bring your index finger to your lips. (The universal shhh sign)
Note: this is an abbreviated version of the full ASL sign for quiet. The full version is a two-part sign, where you cross your hands and then release for the second part of the sign.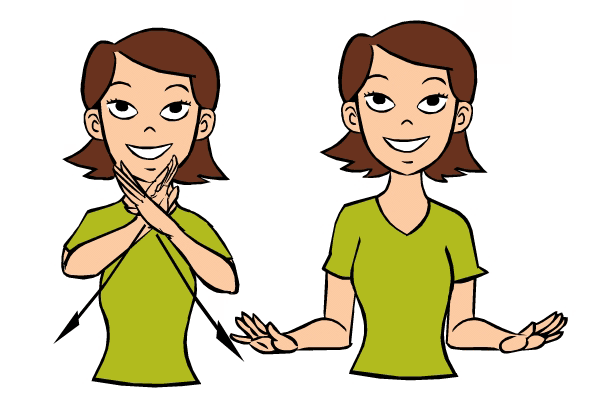 Figure: Quiet in Baby Sign Language
Usage: Quiet is a really useful sign for older babies. It is great to be able to get even older kids to pipe down when you are perhaps in a library without needing too yell across the room. Project calm when signing quiet.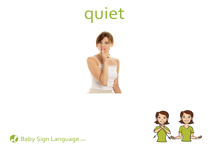 Flash Card: Click the link to view the Quiet Baby Sign Language Flash Card. The flash cards are printable and available in both U.S. Letter and A4 sizes.
Related Signs: