Video: President in Baby Sign Language
Signing: The president sign looks like you are running your hands along the corners of an old fashioned tri-corner hat.
Start with your two hands open by the side of your head, then bring your fingers together while dipping your hands down, and then up.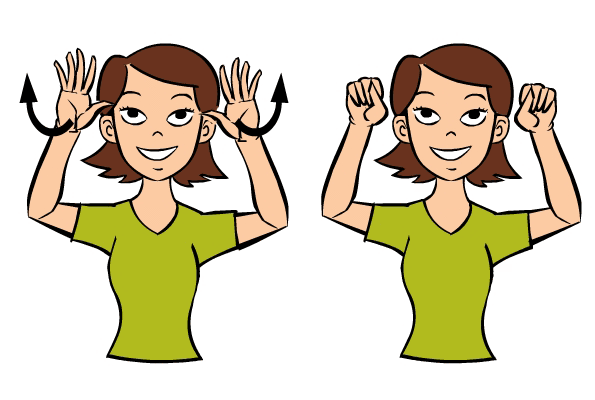 Figure: President in Baby Sign Language
Usage: If you are a news junkie, you can teach your baby the president sign every time you see the president on the news, in the papers, or in a magazine.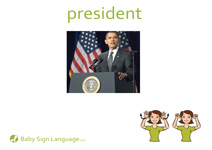 Flash Card: Click the link to view the President Baby Sign Language Flash Card. The flash cards are printable and available in both U.S. Letter and A4 sizes.
Related Signs: flag