Video: Please in Baby Sign Language
Signing: To sign please, take you hand with fingers extended and all together, and thumb extended and sticking out. Take the hand with palm facing in and rub it in a circle on your chest.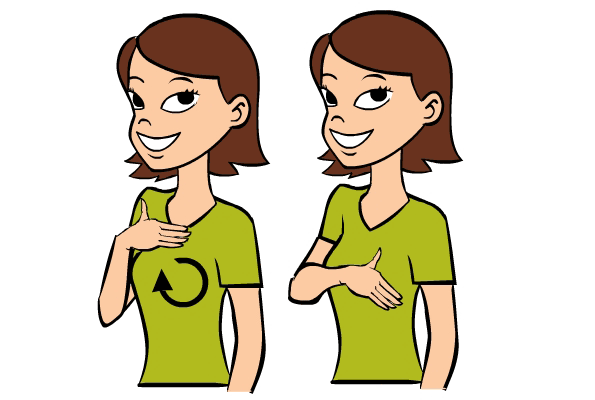 Figure: Please in Baby Sign Language
Usage: To teach the please concept to an intermediate baby signer, when your baby makes a request (e.g. milk) acknowledge the request and ask them to say please (while doing the sign). "I'll get you milk, can you say please?" Even if your baby does not understand at first, they will learn to copy. Then reward them by fulfilling their request.
Please is great, even once children are older and are no longer actively signing. Use it as a secret code to gently remind our children to say please when we are with company, without causing them any embarrassment.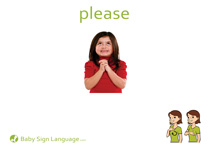 Flash Card: Click the link to view the Please Baby Sign Language Flash Card. The flash cards are printable and available in both U.S. Letter and A4 sizes.
Related Signs: