Video: Play in Baby Sign Language
Signing: To sign play, take both hands and extend your pinkie fingers and thumbs, while keeping the rest of your fingers tucked in. Holding the two hands out with palms facing you, shimmy them around a little by twisting them back and forth.
The sign looks a little like your hands are doing a little dance for joy.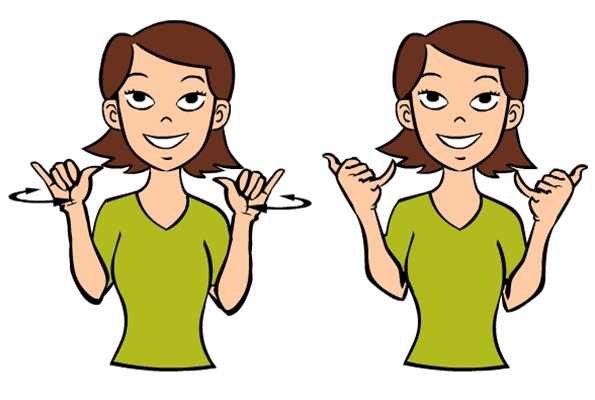 Figure: Play in Baby Sign Language
Usage: Make the play sign before you sit down to any time of game or toys. As your baby gets more advanced you can compound play with the name of the toy. Want to play with bear?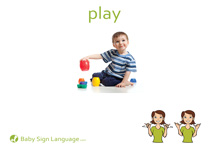 Flash Card: Click the link to view the Play Baby Sign Language Flash Card. The flash cards are printable and available in both U.S. Letter and A4 sizes.
Related Signs: park, playground, toy