Video: Picture in Baby Sign Language
Signing: The baby sign for picture is made by taking your strong hand and making it into a C-shape and taking your weak hand and making it flat. Take the C-hand and start by the side of your face, then move it down onto the flat hand.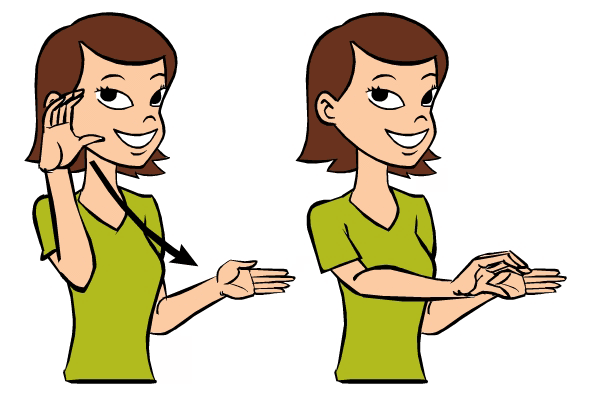 Figure: Picture in Baby Sign Language
Usage: Picture is a great sign to use with books. "Do you want to see a picture?"
Children seem to love digital cameras. If you have an old one, give it to a young child and watch them go off spending the afternoon taking lots of pictures. Then have them pick a few and put on a show.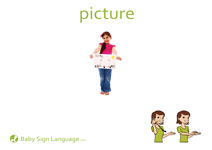 Flash Card: Click the link to view the Picture Baby Sign Language Flash Card. The flash cards are printable and available in both U.S. Letter and A4 sizes.
Related Signs: