Signing: To do the baby sign for pencil, position your hand into a handshape that looks like you are holding a pencil in your right hand. Start the sign holding your hand near the mouth. Then bring the right hand down near the palm of the left hand and make a writing movement across the palm and fingers of the left hand. So, this sign is loosely based on the concept of licking the pencil lead and then writing.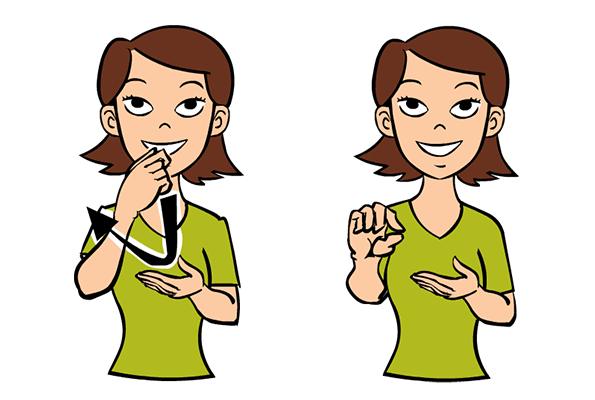 Figure: Pencil in Baby Sign Language
Usage: We mainly use Pencil as we begin to introduce our toddler to the concept of writing and drawing.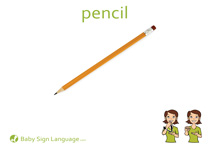 Flash Card: Click the link to view the Pencil Baby Sign Language Flash Card. The flash cards are printable and available in both U.S. Letter and A4 sizes.