Video: Pear in Baby Sign Language
Signing: To sign pear, extend the fingers on your weak hand, with the tip of your thumb touching the tip of your fingers, positioning the hand so the fingers are pointing upward. Take your strong hand and cover your weak hand. To make the sign, slide your strong hand up and over the weak hand.
The sign looks a little like your weak hand is a pear and your strong hand is outlining the pear.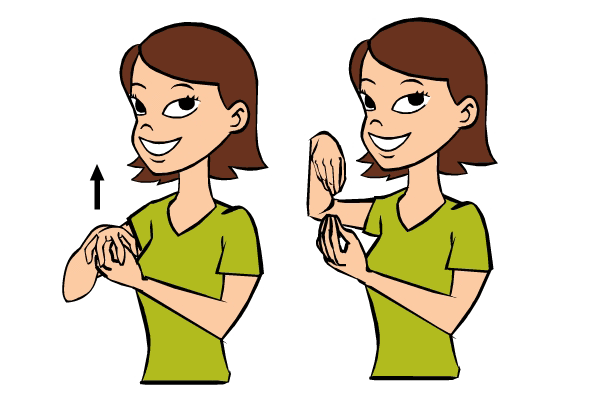 Figure: Pear in Baby Sign Language
Usage: If your baby likes eating bits of cut up fruit like a pear, it is a great time to start using the sign. Being able to make the sign will start to give your baby a bit more choice over what they eat which can reduce fussiness.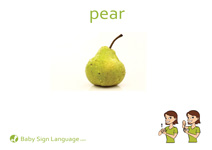 Flash Card: Click the link to view the Pear Baby Sign Language Flash Card. The flash cards are printable and available in both U.S. Letter and A4 sizes.
Related Signs: