Video: Off in Baby Sign Language
Signing: To sign off, hold your weak hand horizontal with your palm down. Put your strong hand on top of your weak hand, and tilt it up so that it goes from being horizontal to vertical. Bend your second hand at a right angle.
The sign is like your hands are a switch moving to the off position.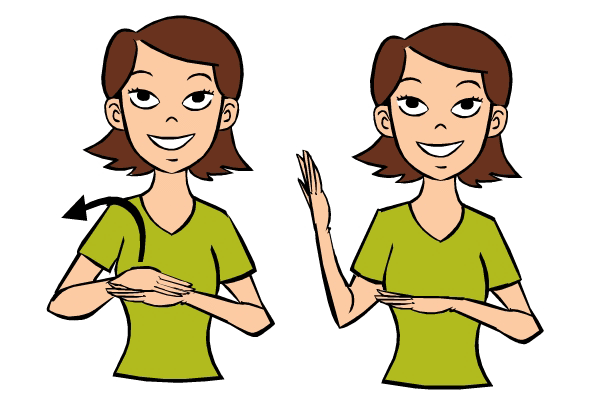 Figure: Off in Baby Sign Language
Usage: I like to teach on and off together as a pair of signs. I will demonstrate switching something on, for example a toy that makes sound, while making the sign – then demonstrate switching it off while making the sign. Your baby can join in the game making the on sign and switching on the toy. Then making the off sign and switching off the toy.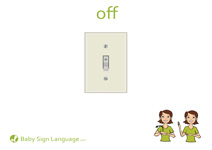 Flash Card: Click the link to view the Off Baby Sign Language Flash Card. The flash cards are printable and available in both U.S. Letter and A4 sizes.
Related Signs: