Video: Later in Baby Sign Language
Signing:Make both hands into Y-shapes, with your thumb and pinkie fingers extended and your three middle fingers curled. Starting with your hands up, bring them down to sign now.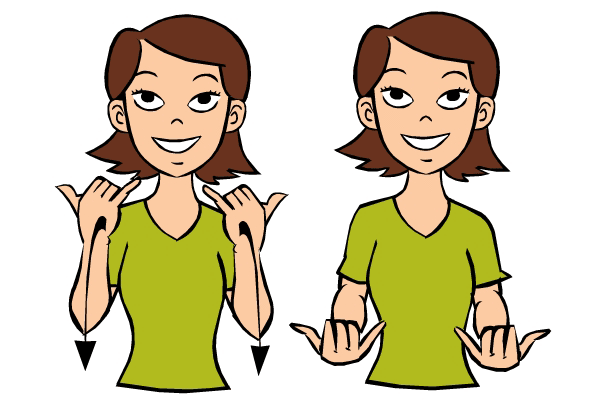 Figure: Now in Baby Sign Language
Usage:As your child's signing gets more sophisticated you can introduce the dimension of time. You can use, signs like now and later. Lets have a bath now, or lets have a bath later.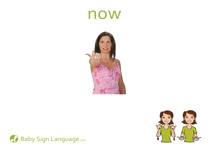 Flash Card: Click the link to view the Now Baby Sign Language Flash Card. The flash cards are printable and available in both U.S. Letter and A4 sizes.
Related Signs: