Video: None in Baby Sign Language
Signing: None is signed by touching your thumb to your fingertips to make an O-shape. Then starting with your arms crossed break them away. The motion looks like you saying there is nothing there.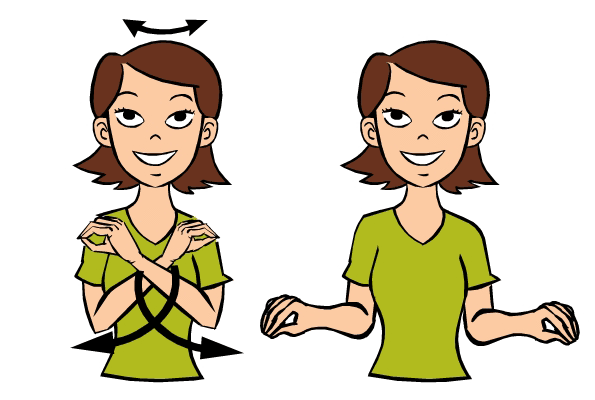 Figure: None in Baby Sign Language
Usage: As baby's counting gets more advanced, you can add the concept of none. Start with one, two, and many. Then add none.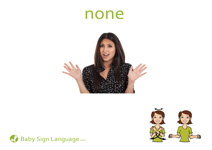 Flash Card: Click the link to view the None Baby Sign Language Flash Card. The flash cards are printable and available in both U.S. Letter and A4 sizes.
Related Signs: