Video: No in Baby Sign Language
Signing: The sign for no is like that scolding teacher in high school that always says no to everything. The sign looks like a mouth saying no. Take your index finger together with your middle finger and tap them together with your thumb.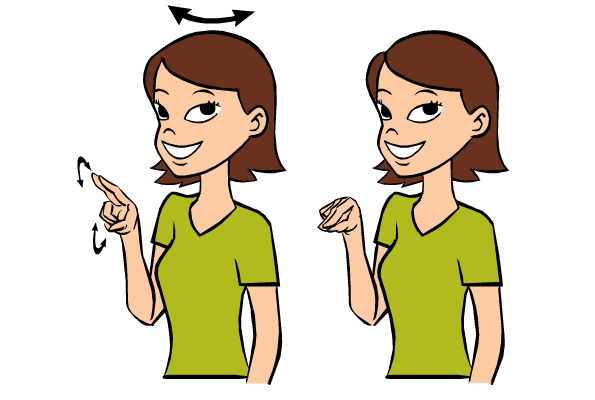 Figure: No in Baby Sign Language
Usage: Do you really want to teach your baby no? 🙂
Seriously, no is a wonderful way for a baby to avoid frustration by enabling them to communicate when they object to something. You can teach no whenever you ask questions to give your baby an option. Say you offer your baby their pacifier and she does not take it. You can then say, "No – you don't want the pacifier."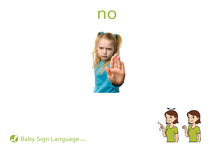 Flash Card: Click the link to view the No Baby Sign Language Flash Card. The flash cards are printable and available in both U.S. Letter and A4 sizes.
Related Signs: