Video: Night in Baby Sign Language
Signing: The sign for night is like the twilight sun setting over the horizon. Hold your weak hand horizontal across your body. Then take your dominant hand with fingers cupped, and raise it up and over the weak hand.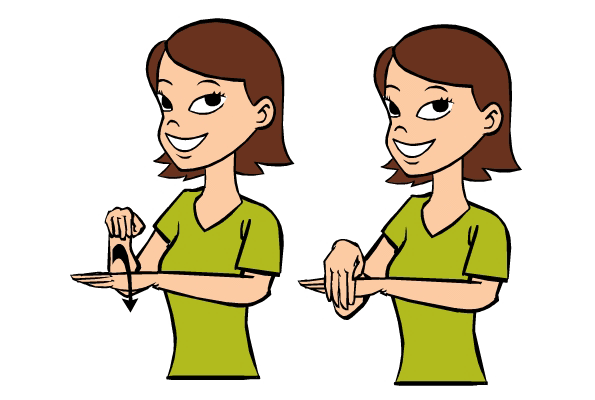 Figure: Night in Baby Sign Language
Usage: Use the night and day signs together with flash cards to teach your baby the difference between night and day.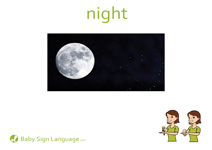 Flash Card: Click the link to view the Night Baby Sign Language Flash Card. The flash cards are printable and available in both U.S. Letter and A4 sizes.
Related Signs: