Video: Near in Baby Sign Language
Signing: Start with your two hand out in front of your body, with your palms facing your body and your dominant hand a little in front of your non-dominant hand. Bring your dominant hand toward your dominant hand, bringing it nearer.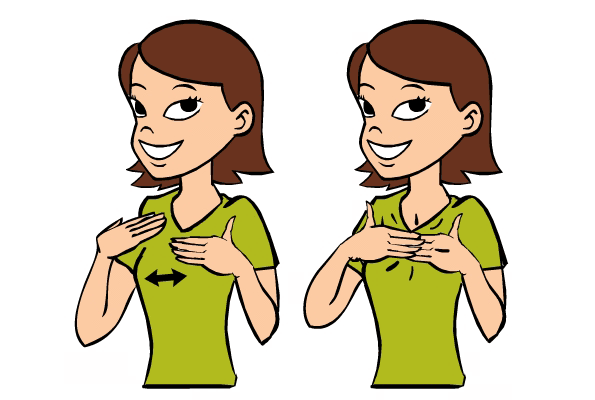 Figure: Near in Baby Sign Language
Usage: Teach near as a contrast to far. You can move a favorite toy close to baby signing near, then move it further away and say far.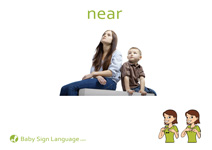 Flash Card: Click the link to view the Near Baby Sign Language Flash Card. The flash cards are printable and available in both U.S. Letter and A4 sizes.
Related Signs: