Video: Leaf in Baby Sign Language
Signing: The leaf sign looks a lot like a leaf hanging from a branch, waving in a gentle breeze. Your weak hand acts like the branch. You point the index finger on your weak hand and make your other fingers into a fist.
Your strong hand is the leaf. Make an open hand, with palm down. Then place the base of your palm onto the index finger of your weak hand. Move your strong hand up and down a little to complete the sign.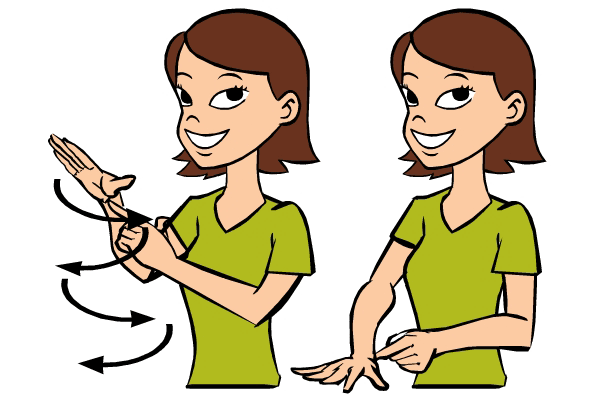 Figure: Leaf in Baby Sign Language
Usage: As you take a walk around the garden or the park, let your baby bury herself in the fallen leaves. As you both pick up and take a closer look at each leaf, make the sign.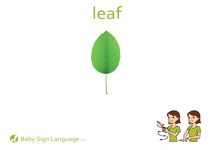 Flash Card: Click the link to view the Leaf Baby Sign Language Flash Card. The flash cards are printable and available in both U.S. Letter and A4 sizes.
Related Signs: