Video: Kite in Baby Sign Language
Signing: Place your dominant hand pointing upward with all fingers together. Point at the lower portion of your palm with the index of your non-dominant hand and wave both hands upward in a wavy motion.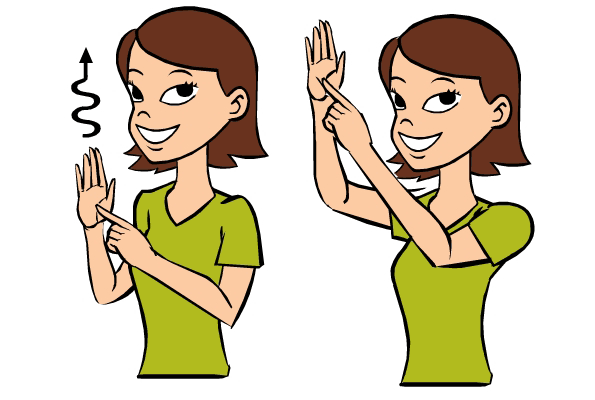 Figure: Kite in Baby Sign Language
Usage: We use kite to help your toddler have a broader vocabulary in association with outdoor toys.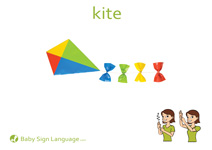 Flash Card: Click the link to view the Kite Baby Sign Language Flash Card. The flash cards are printable and available in both U.S. Letter and A4 sizes.