Video: King in Baby Sign Language
Signing: Make the king sign by making the K-sign, with the middle and index finger extended with thumb between them. Then move the K from your non-dominant shoulder to the opposite waist. The sign looks like you are tracing the King's sash.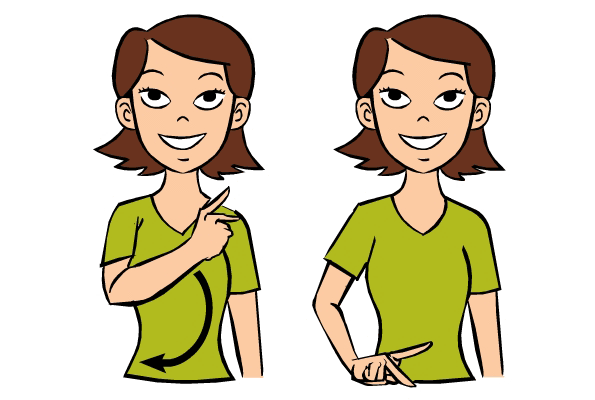 Figure: King in Baby Sign Language
Usage: The king sign is used in a lot of children's stories. You can teach baby the signs for the characters in a fairy story, such as the king, queen, prince, and princess.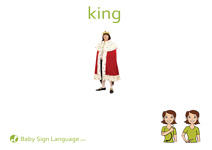 Flash Card: Click the link to view the King Baby Sign Language Flash Card. The flash cards are printable and available in both U.S. Letter and A4 sizes.
Related Signs: