Video: Key in Baby Sign Language
Signing: Make the baby sign for key by taking one hand and hooking your index finger. Use the knuckle of that finger and twist it against the palm of your other hand, like turning a key in a lock.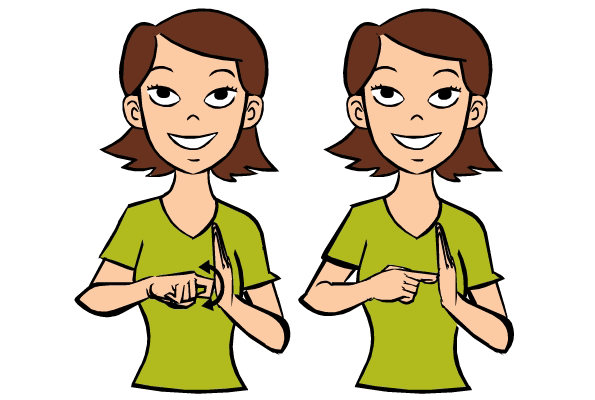 Figure: Key in Baby Sign Language
Usage: Keys are probably an object your child is always curious about or wants to play with. Teach key by showing your baby the keys, signing for it, and opening a door.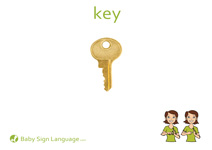 Flash Card: Click the link to view the Key Baby Sign Language Flash Card. The flash cards are printable and available in both U.S. Letter and A4 sizes.