Video: Juice in Baby Sign Language
Signing: To sign juice, extend your pinkie while curling up your three middle fingers. Then lay your thumb down across the fingernails of the three middle fingers. Now take the hand and start the juice sign by pointing your pinkie at your chin with your palm forward. Then rotate your hand so that your palm is now facing forward.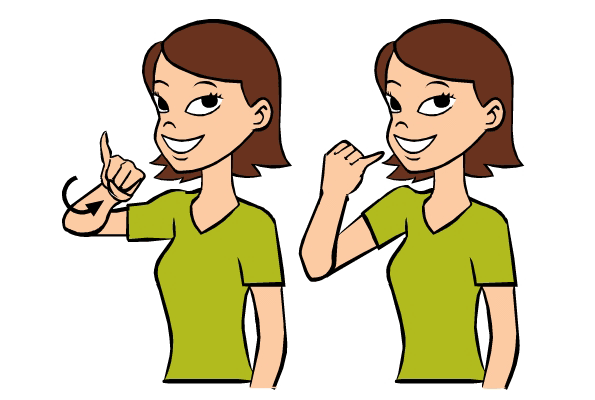 Figure: Juice in Baby Sign Language
Usage: The placement of fingers and the rotation of the hand make this quite a difficult sign for infants. Save this for more advanced signers, and use the sign for drink in the interim. Juice is a good sign to teach to older infants because it starts to let them have some choice over diet. "Do you want juice? Do you want milk? Do you want water?"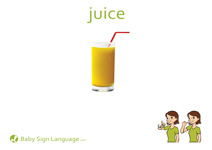 Flash Card: Click the link to view the Juice Baby Sign Language Flash Card. The flash cards are printable and available in both U.S. Letter and A4 sizes.
Related Signs: