Video: Island in Baby Sign Language
Signing: To sign island, make you dominant hand into a fist and stick out your pinky. This is the ASL symbol for I. Next swirl your pinky in a circle on the back of your other hand to represent the island in the ocean.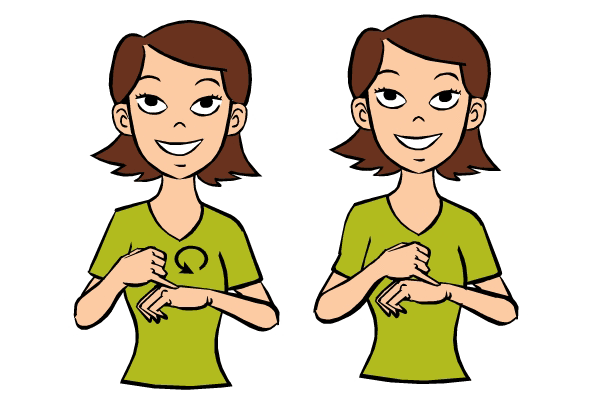 Figure: Island in Baby Sign Language
Usage: Island is concept that will not be fully grasped until the child is older. But showing your baby pictures and teaching the sign can help prepare your baby for a new experience. Introducing this concept along with beach and ocean will allow them to feel more comfortable in this new setting.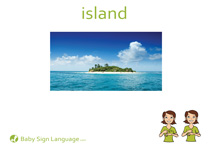 Flash Card: Click the link to view the Island Baby Sign Language Flash Card. The flash cards are printable and available in both U.S. Letter and A4 sizes.