Video: Hurt in Baby Sign Language
Signing: To sign hurt, take your two hands and make each into a fist with your index finger extended. Point the index fingers of each hand at one another and twist the two hands back and forth. Now if only there was a sign for hurt that adults could use with one another.
The sign is placed at the location of the hurt.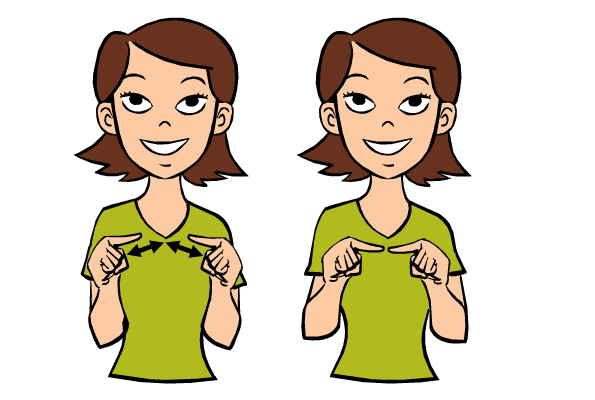 Figure: Hurt in Baby Sign Language
Usage: When a child visibly hurts themselves make the sign over the location of the hurt. You can also do hurt with picture books where a character has perhaps a bandaged paw. Hurt is a tremendously useful sign. Funny enough, when a child is hurt, just being able to communicate to you that they are hurt and to have you understand that is worth as much as any medicine.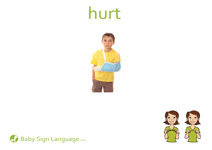 Flash Card: Click the link to view the Hurt Baby Sign Language Flash Card. The flash cards are printable and available in both U.S. Letter and A4 sizes.
Related Signs: