Video: Guitar in Sign Language
Signing: The sign for guitar is very simple. Position your non-dominant hand and arm as if in holding a guitar and play with the strings of your invisible guitar using your dominant hand.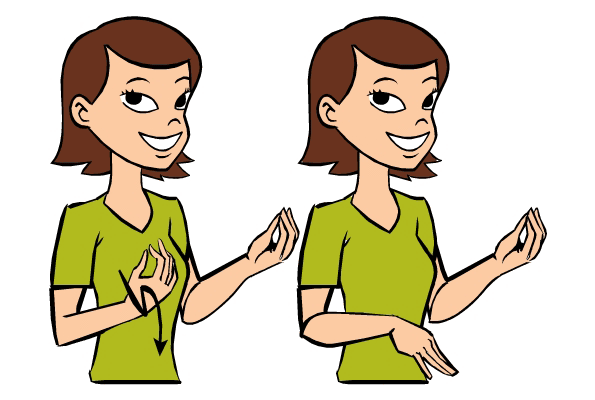 Figure: Guitar in Baby Sign Language
Usage: We use the sign for guitar when our babies begin showing interest in music.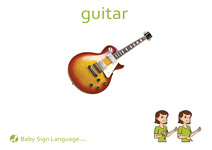 Flash Card: Click the link to view the Guitar Baby Sign Language Flash Card. The flash cards are printable and available in both U.S. Letter and A4 sizes.