Video: Giraffe in Sign Language
Signing: The giraffe sign is like outlining the long neck of a giraffe. Make your hand a u-shape with the palm of your hand facing toward you. Start down a little below your neck and extend the hand from a little below the neck up and outward, ending up above your head.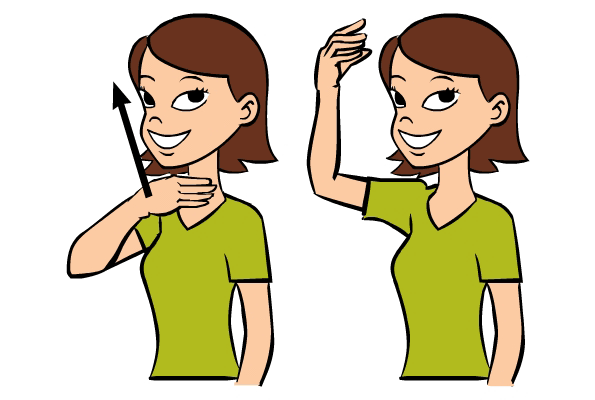 Figure: Giraffe in Baby Sign Language
Usage: Use the giraffe sign with the books and flash cards. Playing animal signing games is a something that children really seem to love.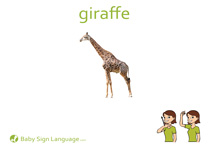 Flash Card: Click the link to view the Giraffe Baby Sign Language Flash Card. The flash cards are printable and available in both U.S. Letter and A4 sizes.