Video: Garbage in Sign Language
Signing: Garbage looks like you are picking something up, and then throwing it away. Put your non-dominant hand out flat with palm up in front of your body. You dominant hand mimes picking something up from the flat non-dominant hand, then cast it off to the side as if throwing it in the garbage.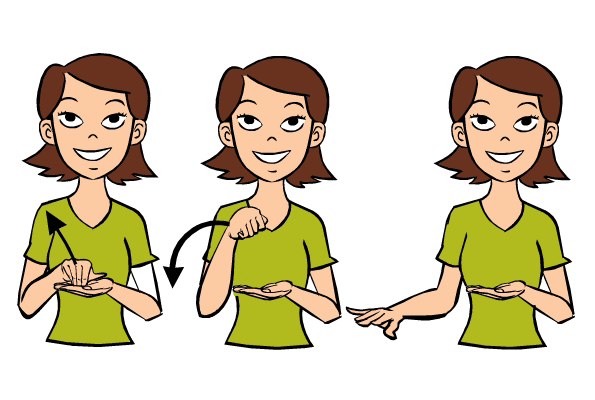 Figure: Garbage in Baby Sign Language
Usage: Like puppies, babies often find an unsettling level of fascination with the garbage bin. As they grow older they will enjoy putting things in the garbage bin instead of rooting around in it. You can use the sign for garbage to tell them to put something in the trash.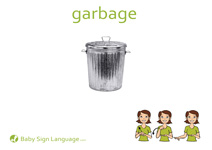 Flash Card: Click the link to view the Garbage Baby Sign Language Flash Card. The flash cards are printable and available in both U.S. Letter and A4 sizes.
Related Signs: