Video: Full in Sign Language
Signing: Take your strong hand horizontal out in front of you at around waist height. To make the sign for full raise the hand up until it hits your chin.
Remember the baby sign for full by thinking of your food piling up so high it is going from your stomach all the way up to your chin because you are so full.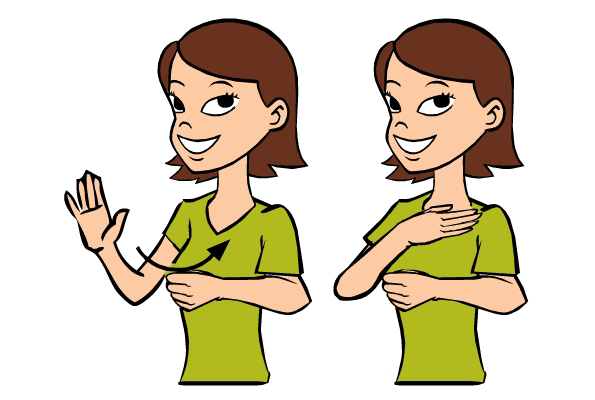 Figure: Full in Baby Sign Language
Usage: To help your baby learn full, make the sign at the end of every meal. "Are you full?"
Often when babies are finished at the end of a meal and can't communicate it, they can get fussy or even worse start playing with food which usually involves flinging it. Teaching full or finished, can help a lot with this.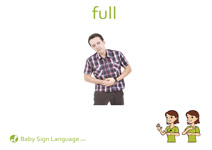 Flash Card: Click the link to view the Full Baby Sign Language Flash Card. The flash cards are printable and available in both U.S. Letter Size and A4.
Related Signs: