Video: Fork in Sign Language
Signing: Take your non-dominant hand palm up to form the 'plate'. Then make a fork with the index and middle fingers on your dominant hand and place it on the plate then move it toward your hands. It should look like you are spearing some food on your fork, then taking it to your mouth to eat.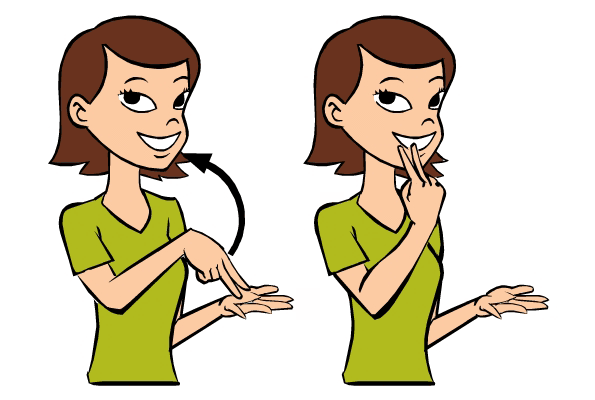 Figure: Fork in Baby Sign Language
Usage: Introduce fork once baby starts using cutlery, and start to encourage baby to use the fork rather than her hands.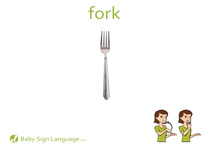 Flash Card: Click the link to view the Fork Baby Sign Language Flash Card. The flash cards are printable and available in both U.S. Letter and A4 sizes.
Related Signs: