Video: Flower in Sign Language
Signing: To make the sign for flower, hold your fingers and thumb together, as if you were pinching the stem of a flower. Now move your pinched fingers from one nostril to another. It is as if you are smelling that flower in one nostril, then in the other nostril.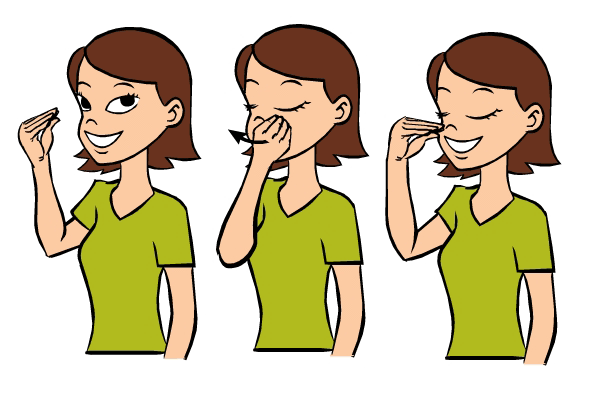 Figure: Flower in Baby Sign Language
Usage: Go outside with your baby and pick some wild flowers. Everyone else might think they are weeds, but you know they are for making a fairy crown for your baby. As your baby's interest is captured by the flower, make the sign.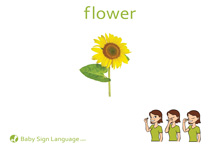 Flash Card: Click the link to view the Flower Baby Sign Language Flash Card. The flash cards are printable and available in both U.S. Letter Size and A4.
Related Signs: