Video: Fish in Sign Language
Signing: This fish sign looks a lot like fish swimming through the water. Take your strong hand, and extend you hand with your thumb up and fingers together. Hold the hand out with fingers facing forward, and then shimmy your hand as you move it forward.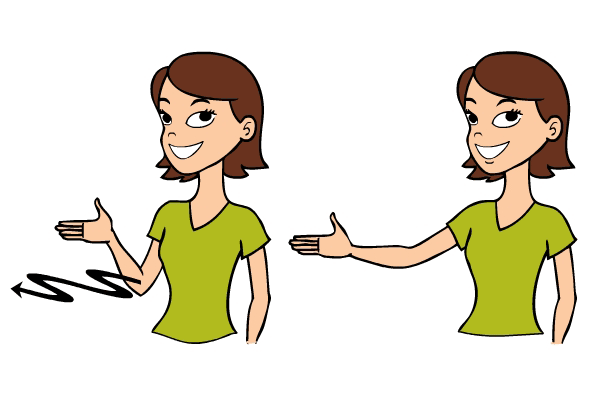 Figure: Fish in Baby Sign Language
Usage: Use the animal signs to play a game with your baby. Show your baby the animal flash cards and do the appropriate sign, until your baby starts to be able to sign back.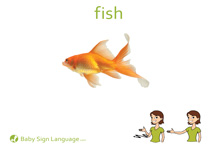 Flash Card: Click the link to view the Fish Baby Sign Language Flash Card. The flash cards are printable and available in both U.S. Letter and A4 sizes.
Related Signs: